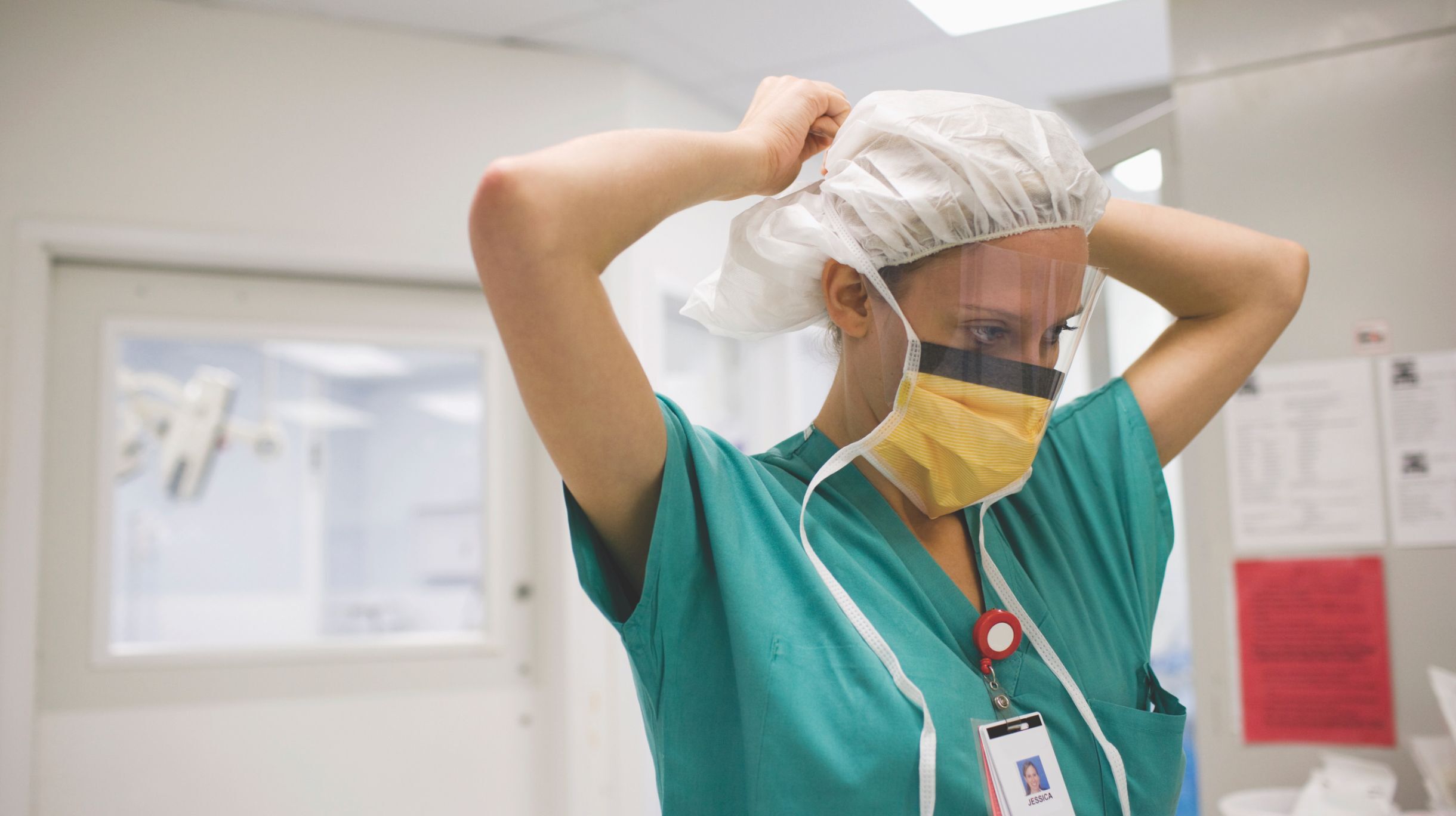 Swift action through close collaborations
Expediting discharges
Working with hospitals and academic medical centers to expedite discharges by rapidly identifying patients who could be treated at home.
Working with payors to remove barriers to same-day discharges, such as prior authorization for nursing visits for acute patients.
Avoiding admissions
Working with physician offices to avoid admissions by rapidly identifying acute and chronic patients who could be treated at home.
To discharge a patient or start care in the home, contact Coram at 1-800-423-1411.
Vaccine deployment and administration
CVS Health is prepared to play a prominent role in administering COVID-19 vaccinations to health care workers and residents of long-term care facilities, as well as to the general public once the vaccine is available for general distribution through a partnership with the Centers for Disease Control and Prevention (CDC) as one of the COVID-19 Vaccination Program Providers.
Continuing care and support at home

Leveraging technology

Care coordination

Medications, formulas and supplies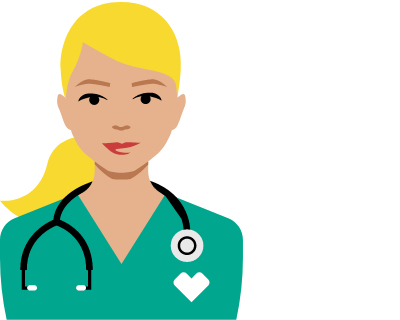 In-home nursing care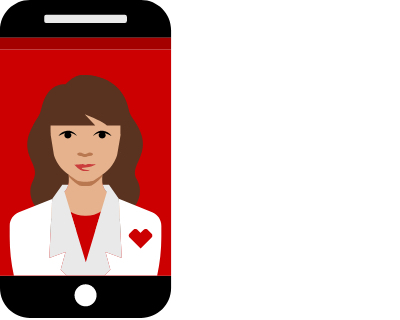 Virtual assessments and consults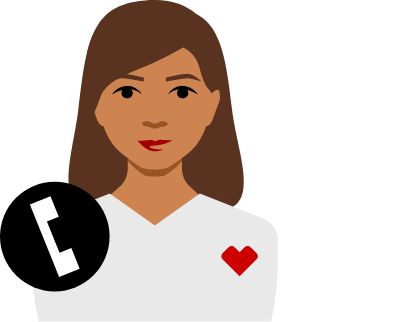 24/7 clinical phone support
Seamless start of IV therapy at home
Assess and identify
Case review to quickly identify patients
Benefits check
Eligible patients identified
Refer and authorize
Patient referral to Coram
Site of care authorization
Virtual consults with medical doctors
Steps we're taking to safely care for patients
Here are a few highlights about how we're protecting patients and Coram colleagues.
Contacting patients before their scheduled visits to screen for possible infection or exposure to COVID-19

Ensuring adequate supplies of PPE for patient care staff

Leveraging video conferencing technology to train, educate and assess patients when a face-to-face visit is not required

Enhanced cleaning protocols at all Coram sites

Non-essential personnel or visitors are not allowed into any of our facilities

Practicing social distancing in branch and ambulatory infusion suites (AIS) locations and requiring corporate staff to work from home
COVID-19 Therapy Pilot
Coram is no longer administering COVID-19 therapy, bamlanivimab
Coram has been supporting the administration of the COVID-19 monoclonal antibody, bamlanivimab, since November 28, 2020, as part of our pilot project with the Department of Health and Human Services. We successfully infused more than 1,500 patients in their home or a skilled nursing facility since the start of the pilot project. Effective immediately, Coram will no longer offer the therapy for the following reasons:  
1) we have seen a drop in the requests for the therapy as COVID-19 case counts decrease
2) the new viral variants appear to be resistant to bamlanivimab administered alone
3) the U.S. Government, in coordination with Eli Lilly and Company, the manufacturer of bamlanivimab, has stopped the distribution of bamlanivimab.
Can Coram representatives still assist hospital staff in discharging patients home for infusion and nutrition support care?
Yes. We have instructed our staff to follow any new procedures set forth by individual facilities to safely discharge patients to the home and/or ambulatory infusion suite (AIS) for care. We also will take necessary preventive measures as required (e.g., donning personal protective equipment [PPE] such as a mask, gown and gloves as appropriate) when discharging patients.
For the duration of the coronavirus state of emergency, Coram providers are now using video conferencing technology to train, educate and assess patients requiring infusion care in inpatient or home settings when Coram providers are not able to enter a facility and/or when a face-to-face visit is not required. We also have how-to therapy teaching videos available to our patients.
Is Coram able to care for patients in the home and its AIS during this time?
Yes. We plan to continue caring for patients in the home and AIS, but are taking proactive measures to help minimize community-based transmission of COVID-19.
All patients will be contacted by Coram before a scheduled visit. We will ask patients a few questions over the phone to help us understand if they have been exposed to COVID-19 or could be infected, including:
Are they or a member of their household experiencing a fever, cough or shortness of breath?
Have they or a member of their household had close contact with anyone diagnosed with COVID-19; and
Have they or a member of their household recently traveled outside the state our outside the country in the past 14 days?
Depending on a patient's answers to our questions, we may need notify the patient's provider of their symptoms or travel. Coram may also need to reschedule any AIS appointments to a patient's home if clinically appropriate. Also, the nurse may need to wear PPE such as a mask, gown and gloves, before entering the patient's home. This will help to prevent the spread of the virus.
Patients are receiving communication in their prescription orders about this screening process.
Are there any policy changes for visitors to AIS?
For patient and staff protection, we are currently limiting the number of visitors or people coming with patients for their visit to no more than one at a time. If a visitor shows signs of a cold or flu, the visitor will be asked to leave.
What is Coram doing to protect patients and employees at AIS?
At Coram, we are closely monitoring this situation and have plans in place. Our staff are highly trained at screening for and managing infectious diseases. We are asking all Coram patients about their recent travel and where the people close to them have traveled, possible exposures to COVID-19, as well as about any signs of illness. To help protect our patients and colleagues and ensure that nurses, pharmacists and staff are available to care for patients we are also taking the following steps:
Coram is following CVS Health enterprise policy and restricting business travel.
Our corporate staff is working from home and practicing social distancing in branch and AIS locations.
We have enhanced cleaning protocols at all Coram sites.
Until further notice, non-essential personnel or visitors are not allowed into any of our facilities.
We have instructed all field staff to suspend visits to our AIS and pharmacy branch locations until further notice, unless a personal visit is critical for patient care.
We are transitioning to a paperless delivery and onboarding process. We will no longer be asking new patients to sign and return hard copies of the required start of care forms. They will be asked to sign these forms electronically through Adobe Sign.
How are your nurses prepared and protected for home visits during this time?
If a Coram nurse makes a home visit, the nurse may need to wear PPE such as a mask, gown and gloves, before entering the home. This will help to prevent the spread of the virus, if it is present.
Can you still provide services to patients with home visits, medication and supplies in high-risk areas?
For those residing in an area with travel restrictions or a curfew, we are working with local officials and law enforcement and have documentation to help ensure we are still able to deliver medications and care to our patients.
How will you handle staffing issues if large numbers of nurses or dietitians are unable to care for patients due to illness/quarantining?
We have robust plans in place to help ensure we are able to continue providing important care to all of our infusion and nutrition patients should we start to see colleague absenteeism due to illness or quarantine.
Are Coram pharmacies continuing to fill medication and nutrition prescriptions at this time?
Currently, all Coram pharmacies are operating at full capacity with no interruption in service. We do not see any disruptions to the supply chain, as a result of COVID-19, that will affect our ability to fill prescriptions. We are also filling medications for longer durations when possible and clinically appropriate.
Are there any policy changes for medication deliveries?
Our national delivery partners are also working to implement new policies for deliveries requiring signatures, including for shipped medications, which can help our patients adhere to recommended social distancing practices and avoid potential exposure to the virus. 
For example, in lieu of obtaining actual signatures, UPS will now enter a code and the name of the recipient so that patients do not have to physically sign via the UPS hand-held device, which can help minimize contact.
What happens if an employee tests positive for COVID-19?
If a branch employee tests positive for COVID-19, they, along with any co-workers who were exposed, will be sent home immediately and placed under quarantine consistent with CDC guidelines and placed on paid leave. The branch will then close for cleaning to disinfect the premises following established protocols and CDC guidelines.
Every branch has a designated backup branch so Coram can continue to provide uninterrupted service to patients. In the event the backup reaches capacity, our central pharmacy, located in Rhode Island, is equipped to process prescriptions for most locations nationwide.
In addition, we have a work from home strategy in place for all of our branches. If one or more employees become infected and must be quarantined, staff members currently working at home can go to the branch to cover the workload.
What happens if there is a drug shortage?
The U.S. Food and Drug Administration (FDA) is closely monitoring medications that are made throughout the world. We are working closely with our supply chain providers to manage and monitor pharmaceutical supplies.
What is the Coram emergency plan for COVID-19 in the states that have declared a state of emergency?
Coram staff is continuously monitoring state and local government guidance to ensure we are coordinating and aligning Coram's response, while providing hands-on care to patients in all states, with the proper safety precautions.
How are you communicating with patients and providers about COVID-19?
This is a very fluid situation. We are proactively calling all patients prior to service. We are also putting information in all outgoing patient medication orders about our screening process. In addition, Coram-specific FAQs are available on our COVID-19 Resource Center for Patients.
We are communicating to providers via email, fax and by phone, informing them of our ability to help discharge their patients from the hospital or avoid hospitalization all together. Coram recognizes the critical need to keep immunocompromised patients from unnecessary infectious exposure and higher exposure settings like hospitals and skilled nursing facilities (SNF). We are well positioned and prepared to support pharmacy consultation, first dosing in the home and out-patient line coordination where needed.
Where can I go to learn more about the outbreak?
How is Coram screening nursing staff providing direct care, specifically in New York?
Coram locations in New York meet the New York Department of Health Home Nurse screening requirements. The following are those requirements:
Twice daily (i.e., before shift starts and after shift ends), nurses self-screen per the following instructions:
What is your temperature? (Temperatures >100 degrees F are considered febrile)

Do you have any respiratory symptoms, including cough, shortness of breath or sore throat?

Have you been exposed to someone who has tested positive for COVID-19, or is a person under investigation (test results pending) for COVID-19?
The staff should follow the instructions below if the answer to any of the questions above is "yes."
Colleague is exhibiting symptoms of the virus (cough, trouble breathing and fever)
Colleague should follow the usual call out procedures and notify his/her leader

Colleague should contact his/her healthcare provider

Colleague should remain at home and should not return to work until (s)he is symptom-free for at least 24 hours and (s)he has been cleared by the provider (if possible)
Colleague begins to exhibit symptoms during work hours
Colleague should notify his/her leader and contact his/her health care provider

Colleague should go home and stay at home, considering themselves in quarantine

Colleague should contact the HR Coronavirus Call Center at 1‑866‑298‑5206

Colleague should not return to work until cleared per his/her health care provider and/or the local Department of Health guidelines
Contact Tracing will be instituted by the colleague's leader and the following information will be tracked:
Last date worked

Date tested

Date received test results

Everyone who came in contact with for exposure? (Think about meetings, breaks/lunches, came in contact with in the past 72 hours, both employees, vendors, patients, etc.)

Any hospitalizations
This policy may apply in other areas of the country if mandated/appropriate.
CVS Health's response to COVID-19
The CVS Health® Enterprise Response and Resiliency (ERR) and Infectious Disease Response teams (IDRT) meet daily to track and address the spread of COVID-19; to align our policies and procedures with the latest guidance from the Centers for Disease Control and Prevention (CDC), the World Health Organization (WHO) and state and local governments; and to continuously update our mitigation and recovery strategies.
Reach out to learn more
We're here to answer questions and provide more information to help your patients stay healthy and safe.