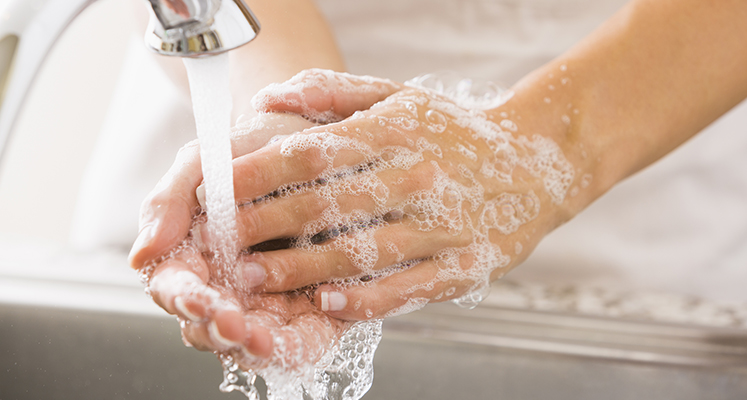 We understand that you may have questions and concerns around the coronavirus (COVID‐19) pandemic. Coram® CVS Specialty® Infusion Services (Coram) will continue to support patients during this time by taking preventative health precautions to keep you and our staff safe. Below are answers to common questions about visits with your Coram nurse or dietitian.
I am currently receiving home visits – will this continue?
All Ambulatory Infusion Suite (AIS) and home visit patients will be contacted by Coram before a scheduled appointment. We will ask you a few questions over the telephone to help us understand if you've been exposed to COVID-19 or could be infected, including:
Are you or a member of your household experiencing a fever, cough or shortness of breath?   
Have you or a member of your household had close contact with anyone diagnosed with COVID-19 or recently traveled from a country identified as high risk for COVID-19 outbreaks in the past 14 days? (For a list of high risk countries, CDC.gov.)
 
What if I am experiencing symptoms or have traveled to a high risk country?
We may need to let your doctor know about your symptoms and travel. Your doctor will determine if testing is needed. Also, if a Coram nurse or dietitian will be making a home visit, they may need to wear Personal Protective Equipment (PPE) such as a mask, gown and gloves, before entering your home. This will help to prevent the spread of the virus, if it is present.
Will I continue to be seen at the Ambulatory Infusion Suite (AIS)?
For patients who are seen at the AIS and are experiencing symptoms or have recently traveled to high risk countries, Coram may contact you to reschedule your appointments to home visits.   
Where can I go to learn more about the outbreak?
For the latest COVID‐19 developments, prevention tips and what to do if you suspect infection, visit the Centers for Disease Control and Prevention website, visit the World Health Organization website or talk to your doctor.
We also encourage you to visit our FAQs page for additional coronavirus information.
Disclaimers
This information is not a substitute for medical advice or treatment. Talk to your doctor or health care provider about your medical condition and prior to starting any new treatment. Coram assumes no liability whatsoever for the information provided or for any diagnosis or treatment made as a result.
Coram does not operate the websites/organizations listed here, nor is it responsible for the availability or reliability of their content. These listings do not imply or constitute an endorsement, sponsorship or recommendation by Coram.
Your privacy is important to us. Our employees are trained regarding the appropriate way to handle your private health information.