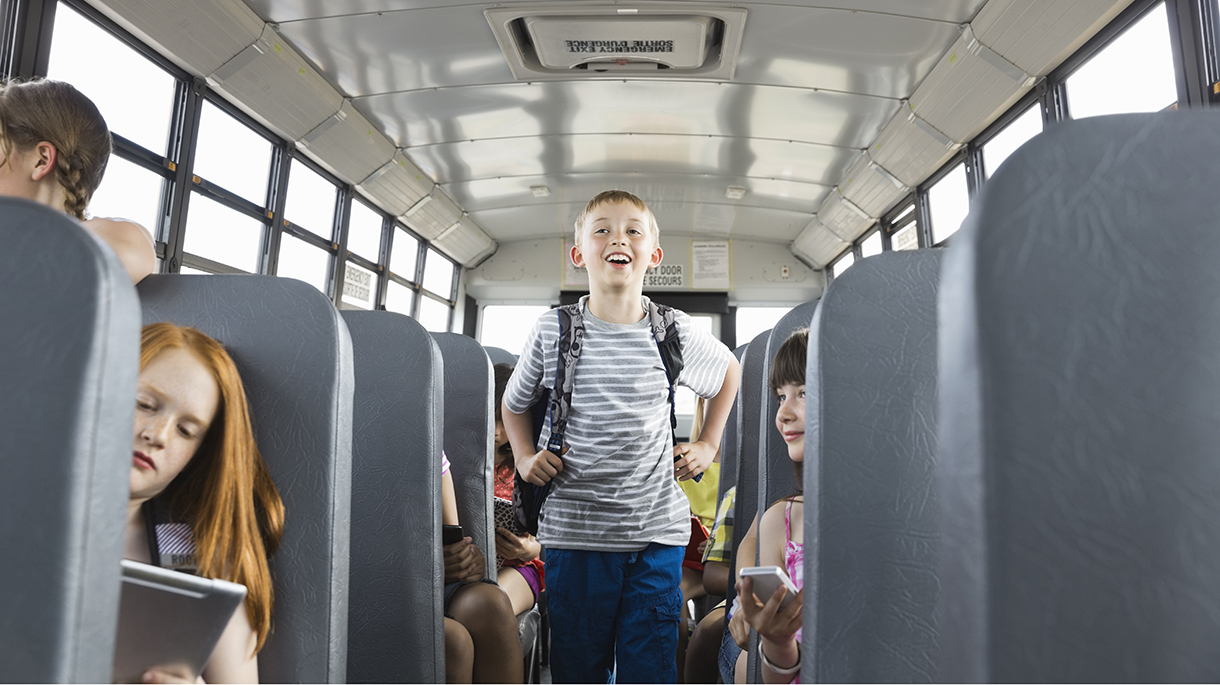 Many children use their feeding tubes at school. With some planning, your child can successfully tube feed at school, too. Feeding schedule can often be adapted to better fit into their school day. Some children may feel more independent by taking an active role in their feeds at school. To help you prepare, we've listed the ABCs of tube feeding at school. Use these tips to start working with your child's school and district administration. 
A – Actively plan ahead
Most planning will take place well before the school year begins. Start by finding out your school points of contact. Then, set up a meeting with each of them. At the meetings, cover your child's daily needs. Discuss how these needs will be met. Get the proper paperwork to have nutrition therapy administration approved by the school. Also, be prepared to:
Review your child's tube feeding order. Include it in your child's 504 plan or Individual Education Plan (IEP). 
Provide a list of the formula and supplies needed throughout the day—like feeding bags, syringes, tape, tube, gauze, formula and a feeding pump.
Make an emergency kit to keep at school. Pack extra syringes, extension sets, feeding bags, a back-up feeding tube, formula, tape and gauze as needed. NOTE: Tube replacement should only be done by those who have district documented competency in the procedure and performed in accordance with doctor's orders.
Give a contact list to school. List your information, your child's doctor, Coram dietitian and other caregivers.
 
B – Build a support team 
Develop a support network within school. This support team may include the school nurse, teachers and administrators. Teach the team about your child's medical condition and therapy. This can help clear up misconceptions and reduce anxiety for you, your child and school staff. If your child feels comfortable, it's also a good idea to educate friends and classmates. 
C – Connect with school  
Talk openly between you, your child, the school, your doctor and Coram dietitian. This is the best way to make the school year go smoothly. 
Check in routinely with the school support team and your child about how the feeding schedule is working. Ask about any behavioral changes or other warning signs. Be sure to keep your child's health care team updated, too. 
If you need help planning for your child's tube feeding at school, your Coram dietitian can help. 
For more information, on tube feeding at school, visit the Feeding Tube Awareness Foundation website at feedingtubeawareness.org.
Disclaimers
This information is not a substitute for medical advice or treatment. Talk to your doctor or health care provider about your medical condition and prior to starting any new treatment. Coram assumes no liability whatsoever for the information provided or for any diagnosis or treatment made as a result.
Coram does not operate the websites/organizations listed here, nor is it responsible for the availability or reliability of their content. These listings do not imply or constitute an endorsement, sponsorship or recommendation by Coram.
Your privacy is important to us. Our employees are trained regarding the appropriate way to handle your private health information.